Cyber Security
Cyber threats are becoming more severe and sophisticated. Small and Mid Sized businesses are at significant risk to handle such threats. Without a well-thought-out strategic plan, such threats can be crippling to the business
Deter, Defend and Combat Cyber Threats 

Secure your digital experience with fail-safe security. Cyber Security is a must-have for businesses of all sizes and in every industry. Companies must be proactive and strategic to combat cyber threats and avoid disruption. RMinds offers a  comprehensive approach. We start with a ground-up IT architecture to manage your infrastructure and systems through our Managed IT offerings.
The impact of security breaches can be devastating. Effects include damage to reputation and brand, erosion of customer trust, loss of revenue, customer attrition, and difficulty attracting new customers.
Due to the complexity of technology and the reality of budget constraints, many mid-size companies are vulnerable to cyber threats.
We assist you in ensuring the security of your IT Infrastructure. Services include Defining Security Strategy, Risk Assessment, Information, Security Governance, and Compliance.
Our services include Defining Security Strategy, Risk Assessment, Information security governance, and compliance.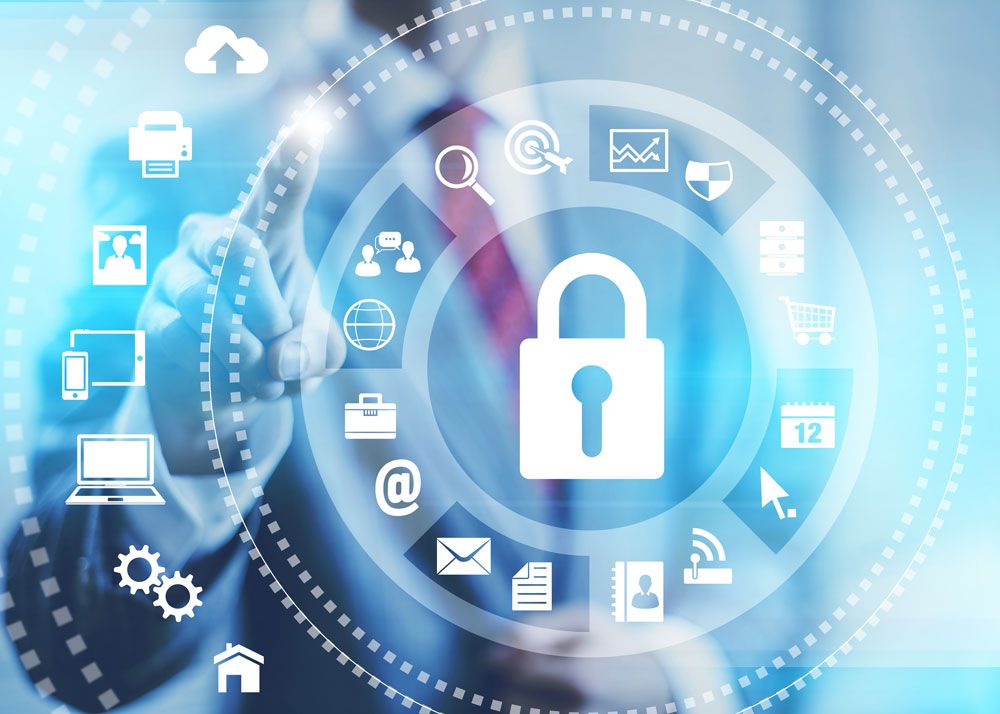 Our expert consultants can work with you to:

Define a security strategy that encompasses both cloud and on-premise infrastructure

Cloud Architecture Reviews – Review your cloud security architecture and prioritize security measures

Cloud Security Assessments -Assess your cloud-based systems for vulnerabilities to minimize cyber risk 
RMinds cybersecurity expert team provide a risk assessment of your IT infrastructure in several ways.

Defensive Risk Assessment
Vulnerability Management: assessment & remediation Identification, assessment, and remediation of vulnerabilities within your  IT infrastructure and services

Security Architecture Review: Detailed analysis of your infrastructure & services against the best practices

Information Security, Policy, Procedures, and Guidelines: Customized business practices as per industry best standards such as ISO27001

Design & Implementation Service: Providing vendor agnostic solutions to help you design and implement information security solutions.
Technology Risk Assessment With Reference To Standards
Information Security Compliance assessment can be done either with reference to below standards or based on industry best practices
PCI Data Security Standard (PCI-DSS)

ISO 27001

HIPAA

NIST 800-53

GDPR and other regional privacy and Data Protection Acts.
Offensive  Risk Assessment
Network Penetration Testing: Focusing on the exposed services, networks, and configurations, penetration testing (also known as Ethical Hacking) simulates an attacker attempting to gain access to a network and its services

Application Penetration Testing: Analyze the logic and operation of exposed applications as an attacker would to attempt to access sensitive data, compromise a system, or bypass logic controls (also known as Ethical Hacking)

Social Engineering Exercises: Comprises of Email Based Phishing Campaigns, Email Targeted Malware Campaigns (APT), Phone Based Phishing to prevent psychological manipulation of people(employees) into performing actions to divulge confidential information.A type of confidence trick for the purpose of information gathering, fraud, or system access.
IT Infrastructure Assessment areas covered:

Identity & Access management

Business Continuity Management

Data loss prevention

Data Privacy
Software Asset management and license management

Legal Compliance review

System vulnerability

Application assessment

Mobile Application assessment
Demand for Omnichannel Experience

Technology is more integrated into daily business transactions today. Companies are investing in creating cohesive, & integrated customer experience across all platforms and devices. Customers are using this technique to align messaging, goals, objectives and design across channels and devices. Omnichannel marketing can be a valuable asset for businesses that are looking to deliver a better customer experience.
Self Service Analytics

The mid size businesses are moving towards data-driven decision making and technology firms are responding by providing abilities to process data in real time. Data preparation plays a key role in providing reliable data to process. The self-service analytics allows the business people to prepare data themselves without relying on IT or technical teams.
Minimize cloud vendor lock-in

As the pace of digital economy continues to accelerate, many companies have migrated to cloud based technology to avoid budgetary constraints of funding large capital projects. While planning the cloud strategy businesses are planning to include the cost of cloud exit into the business case.

Tips for the sound strategy include negotiating entry & exit terms upfront, contract review for auto-renewal, select backup vendor, keep on-premise options open and design portable applications.