ERP and Odoo Implementation Services
RMinds is a proud partner of Odoo, the world's #1 open source ERP platform. Over the past several years we have highly successful implementations and have helped several mid-sized companies with Odoo.  
RMinds Has Proven Leadership And Expertise With Odoo Implementations And Integration

RMinds is a leader in mid-market for Odoo implementation services. We provide businesses with comprehensive strategic consulting, implementation and support services and integrating Odoo. Our strategy is to align with the digital transformations needs of our customers and leverage Odoo platform where ever possible.
Odoo is modular with the ability to be deployed as a complete ERP platform, or as a single module, or a set of modules flexible to customer needs. Popular modules include Project Management, CRM, HR, Inventory Management, Omni-channel Sales among others. Over time, the user is free to add more modules as required. Odoo is industry agnostic t making it highly versatile.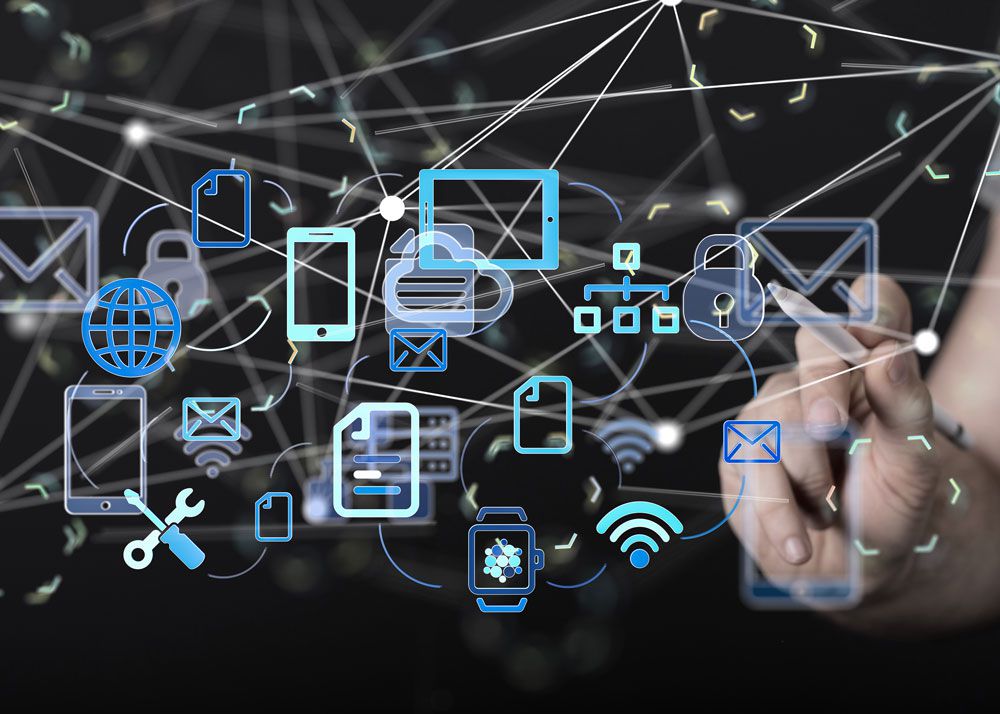 How Can RMinds Help With Odoo?
RMinds is a certified partner with Odoo.  With our end-to-end expertise on the Odoo platform and Odoo ERP Consulting Services, we can deliver your projects with deep expertise and agility.
Our Odoo capabilities include:
Consulting

Installation & Configuration

Customization and smart apps

Training

Upgrades, Maintenance and Support
Our Odoo Implementation Approach:

Odoo Development
RMindsodoo experts will provide you the best advice to bring for leveraging scalable technology across the enterprise. We carefully analyze your existing business, understand processes to identify gaps and develop a complete technology system for your business. Odoo offers versatility and rapid customization to support your business most effectively.
Migrations
As with any technology that is constantly advancing, Odoo responds to rapidly changing business needs with upgrades. These upgrades become readily available for our cloud-based Enterprise Version customers.  As for customers who have leveraged the Community Version, any migration to the latest updates and versions is easily handled through our Migration services easily
Odoo Maintenance & Upgrades
Whether you are a Community or an Enterprise Version user of Odoo, RMinds provides comprehensive Maintenance and Support services to help you get the best out of your ERP system.  Our team of Odoo technical experts can solve your issues with minimal disruption to the business.
FULLY INTEGRATED ODOO ERP IMPLEMENTATION WITH A LEGAL FIRM
A leading litigation consulting firm struggled with limitations of disparate legacy applications impacting staff productivity and growth.
Key Challenges
Operational failures from disparate legacy systems and data silos.

Duplicate data in multiple systems often resulted in errors and increased costs.

Inaccurate reconciliation of customer invoices.

Lack of unified view for customers, partners and suppliers.

Lack of visibility across business users.
Outcomes:
RMinds developed strategy to address the issues by optimizing cross functional business processes across the enterprise. We made recommendations for job re-design where it was needed and conducted change management workshops. We then implemented odoo based integrated system to support the new optimized business process:
Sales & marketing

Operations

Accounting

HR
RMinds team of consultants studied the processes and pain areas and defined end-to-end business process.
We have implemented organizational change management to cover:
Changing roles and responsibilities, Job Re-design

Workshops to ensure business users understand the business value of change
  USING NATURAL LANGUAGE PROCESSING TO READ INCOMING EMAILS, EXTRACTING CASE DETAILS RECEIVED FROM                INFORMATION
Business challenge
Business users were manually sorting /filtering customer emails and creating records in system causing delays and loss of productivity. The emails were never in a standard format.
Benefits:
RMinds developed intelligent solution using natural language processing to sort out incoming emails from existing customers automatically into record intake.
The intelligent processing techniques offered through use of open source system (Spacy) allowing accurate sorting of emails and extract information business users are looking for. The integrated system creates relevant records in odoo and are assigned to responsible persons for further processing. It benefited the team in following manner:
Multi-fold Productivity improvement

Consistency of sorting

Error free sorting

Instant processing
  USING OPTICAL CHARACTER RECOGNITION(OCR) TO EXTRACT DATA
Key Challenges
A legal firm was struggling with productivity loss and data inaccuracies stemming from manual processing of highly protected information and health records. Stand alone OCR application did not resolve the issue.
Outcomes:
RMinds developed and integrated OCR capabilities with odoo significantly improving staff productivity and data accuracy:
Releasing hardware and software licenses for OCR application

Hands free processing

Productivity improvements

Integrated systems

Instant processing
Trending Views
Transitioning to standard ERP software


Due to aging IT systems, a move to standard software may allow the mid-size companies to save time and costs to create new digital services. To support digital services, companies require business and IT architectures that emphasize stable processes, accurate and reliable data and a short time to implement. Manufacturing and production industries have access to software packages that takes their business context into account. Odoo being open source software that covers procurement, material management etc. is helping reduce the budget constraints. However, any transitioning to standard software should not simply be considered a software implementation project. For successful implementations it needs strong leadership from business, IT team and a clear accounting of potential business value.



Transforming operations management for a digital world is challenging for mid-size companies


Most of the mid-size companies are facing rising customer expectations both directly for digital products, services, productivity and convenience. A lot of digital capabilities are new and human skills are more critical in the digital world. As technologies such as machine learning provide more personalization, the role of human will change, requiring newer skills. Acquiring new skills is hard enough at individual level requiring constant cycle of experimentation, testing and learning commitment. This can be fulfilled by most resilient operations management systems. Organizations investing into these capabilities must ask themselves critical questions:

1. Do we really understand how customer interact now and in future?

2. How can we provide better customer experience irrespective of          the digital channels used?

3. What are the new opportunities for better growth?
Maximizing the value for supply chain


ERP, Supply chain, and manufacturing solutions typically seen as one integrated solution system. From a supply chain perspective, a minimum set of integration points is required to create end-to-end benefits and control in a mixed-vendor landscape. A prerequisite to implementing these supply chain integration points is a robust infrastructure for integration such as:

1.  SCM System integrates with manufacturing areas for aggregate        capacity or production order status, tracking schedule etc.

2.  Production order status, inventory levels, purchase orders, sales           orders are common integration points

3.  Vendor management is closely aligned to purchase orders

ERP Systems that have varying degrees of functional richness and need to compared with best in class solutions considering the cost factors. Powerful emerging Odoo promises to significantly contribute to increase supply change performance